I have been involved in several IT architecture, eLearning, mobile learning, EMC, EMF and health risk-management projects within the last 30 years.
I work for healthier workplaces, schools and homes.
"An ounce of prevention is worth a pound of cure."
― Benjamin Franklin
Check my projects/workshops, expertise, publications and contact details above.
Please, let me know how we could collaborate.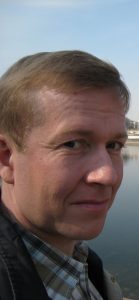 Mikko Ahonen (PhD)